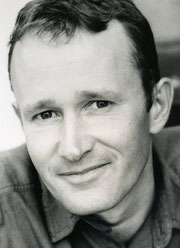 Simon Bamford
Simon Bamford est né le 22 mai 1961, à Bedford en Angleterre.
Clive Barker lui fait jouer le cénobite Butterball dans Hellraiser en 1987.
Il rejoue ce personnage dans Hellbound, puis Ohnaka dans Cabal, toujours de Barker.
Il a joué Derek dans The Book of Blood en 2009, toujours une adaptation de Barker.
Personnellement j'ai rencontré Simon Bamford lors d'une convention sur le cinéma d'épouvante (avec de nombreux autres acteurs de monstres), à Hambourg, et je lui ai fait signer mon passeport, à défaut d'avoir quoique ce soit de plus adéquat sur moi ! 
Cela a eu lieu pendant ma recherche de stars du cinoche qui accepteraient de faire un caméo dans mon film amateur « le Poubelloïde », et il est à noter que Simon Bamford fut un des nombreux acteurs approchés à accepter.
Toute cette aventure du casting des stars du « Poubelloïde » est racontée ici.