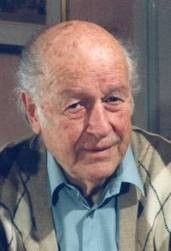 Ray Harryhausen
Ray Harryhausen (29 juin 1920, Los Angeles, États-Unis) est un concepteur d'effets spéciaux pour le cinéma.
La première de King Kong, dont les trucages sont réalisés par Willis O'Brien, scelle la vocation du jeune Ray Harryhausen, âgé alors de treize ans.
Il développe dès lors ses premiers projets personnels (Cave Bear et Evolution of the World), se passionnant pour la reconstitution d'animaux préhistoriques.
Un heureux hasard voudra qu'il puisse montrer ses premiers travaux (des dinosaures en pâte à modeler) à Willis O'Brien (également considéré comme le père de l'intégration d'animation en volume avec des prises de vues réelles), qui l'encourage…
Il est considéré comme le grand maître, voire le père, de l'animation en volume en raison de sa contribution dans le domaine du trucage au cinéma, de ses premiers pas dans l'ombre de Willis O'Brien sur Monsieur Joe (Mighty Joe Young) à la fin des années 1940, jusqu'au Choc des Titans au début des années 1980.
Personnellement je l'ai rencontrée lors d'un festival de l'Aventure, à Paris, et il m'a paru judicieux (et original) de le faire signer dans une crêpe de pâte à modeler !