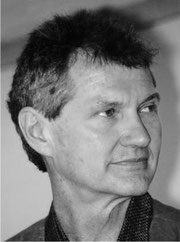 Andrew Robinson
Andrew Jordt Robinson (né le 14 février 1942 à New York) est un acteur américain.
Il est connu pour ses rôles de personnages déviants.
Il a beaucoup travaillé pour la télévision ainsi que dans des films à petits budgets.
Il parle relativement bien le Japonais et le Français.
Un de ses rôles les plus célèbres restent celui du tueur en série Scorpion dans L'Inspecteur Harry de Don Siegel en 1971, ainsi que Larry Cotton dans le film d'horreur Hellraiser : le Pacte en 1987, et bien sûr Elim Garak dans la série Star Trek : Deep Space Nine.
Personnellement je l'ai rencontré lors d'une convention Star Trek, à Paris, et je lui ai fait signer une photo de la station Deep Space Nine dans le livre « The art of Star Trek », et une photo de son rôle dans « Hellraiser ».